How It Works: Wedding Party Rentals
Step 1
Choose a Look
Choose a ready-made look or customize it the way you want.
Step 2
Setup Your Party
Invite your guests, assign styles and track their progress.
Step 3
Get Fitted Online
No measuring! Take our 2-minute sizing survey for a guaranteed fit.
Step 4
STEAL THE SHOW
Your items arrive 14 days before your wedding for early try-on.
Rent The Perfect Wedding Attire
Make the right call for your groomsmen with TuxKit's hassle-free online rental experience.
Explore a variety of stylish, high-quality options and customize as you see fit.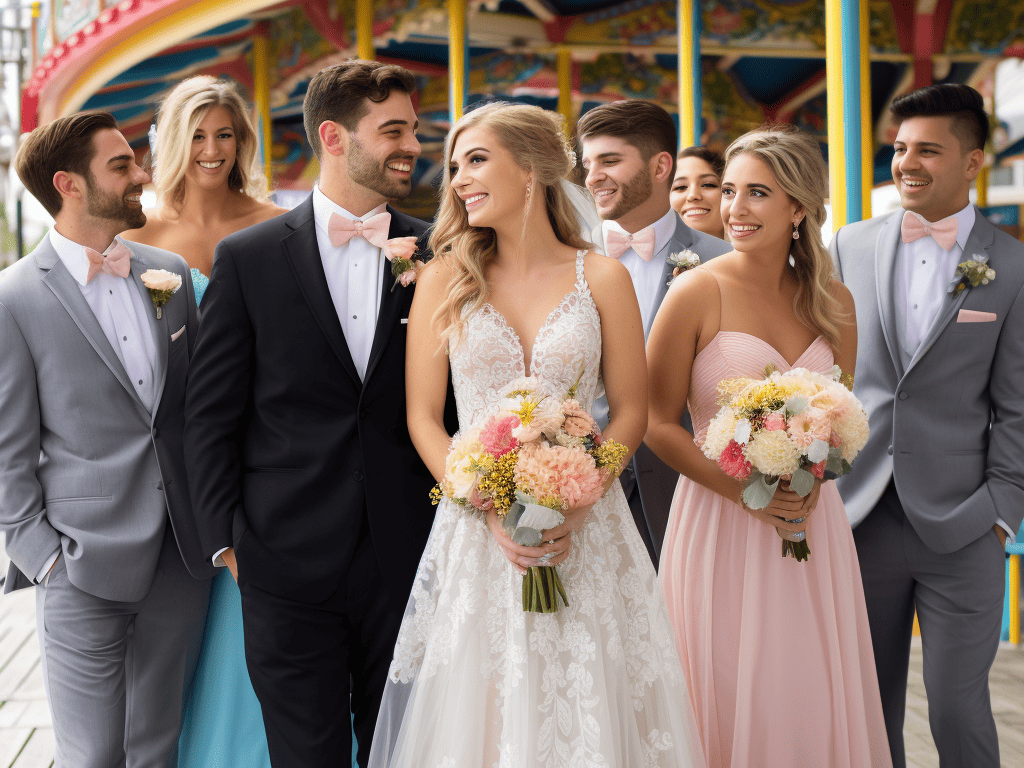 Shop expertly Designed wedding Tuxedos & Suit Rentals
Every style in our collection was designed to look great as-is by a professional menswear stylist. To get the perfect look, you can customize any detail you like.
Create Your Look
Grooms Rent Free
The groom's tux rental is always free when you rent with 4 additional guests. To get started, create your event today!
Register your Wedding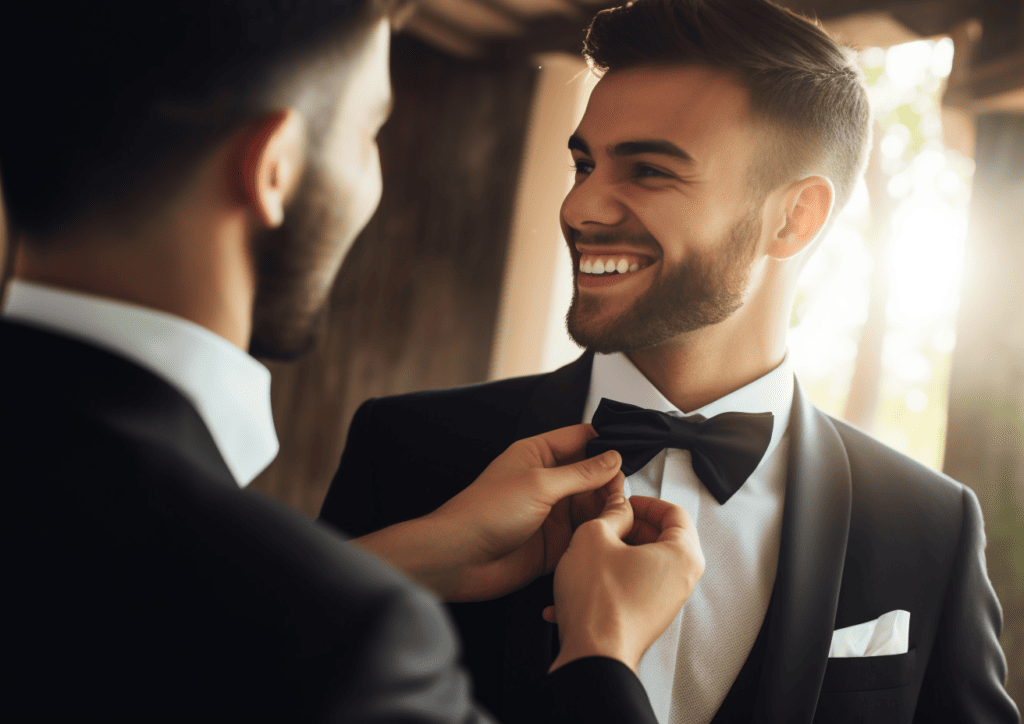 We'll Handle The Details
What we offer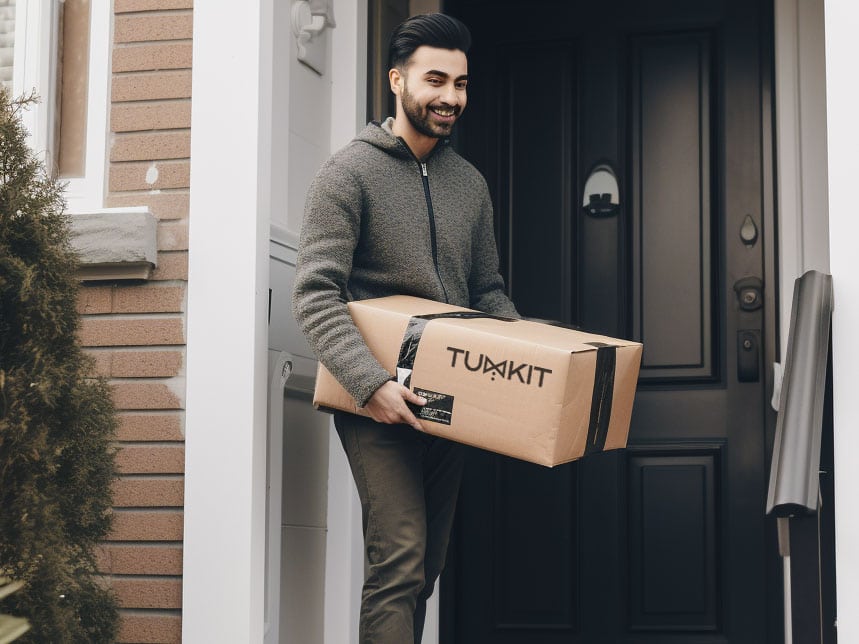 Free Delivery & Return
We'll deliver your tuxes to you and pick them up when you're done, free of charge.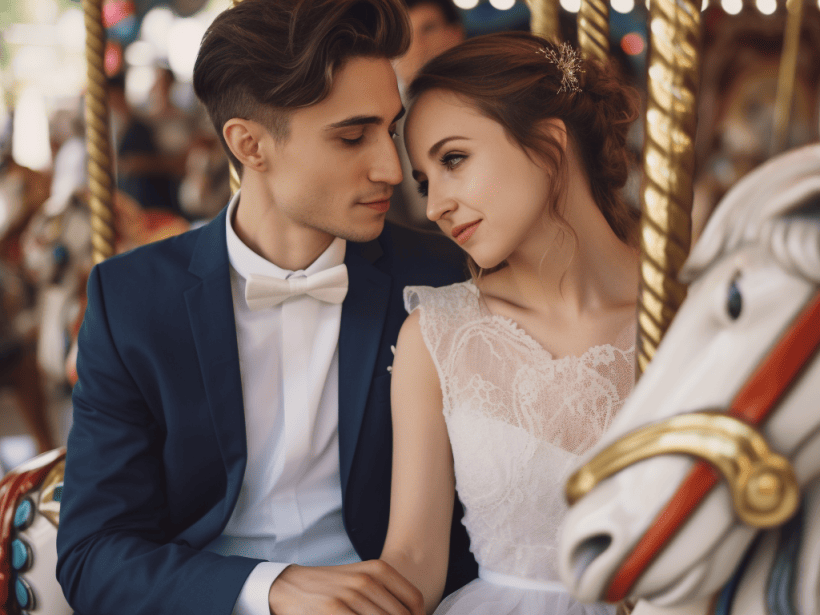 Your Fit is Guaranteed
We send free replacements for any sizing issue, without you having to send anything back.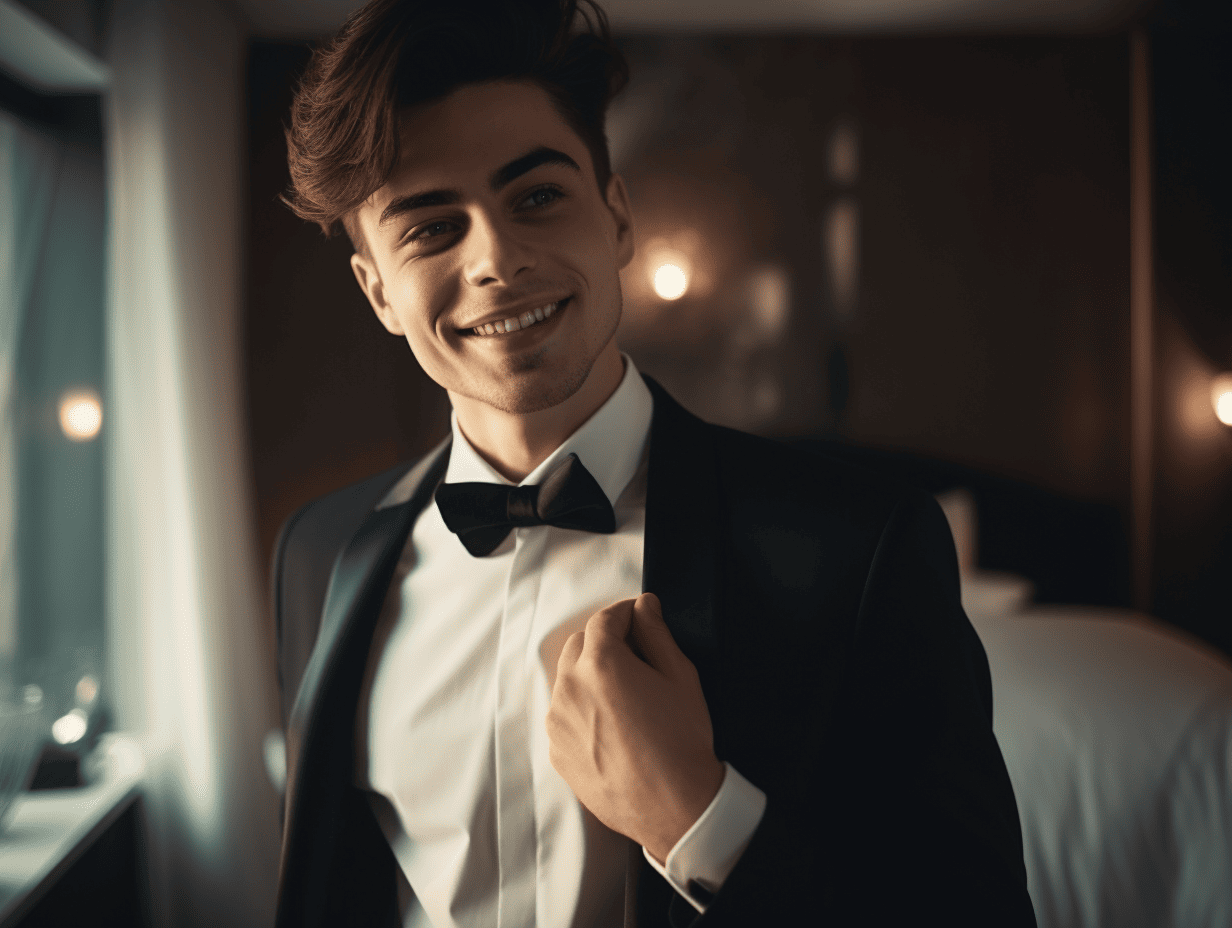 Try It On Sooner
Your suits arrive 14 days before the wedding, much sooner than with a traditional rental.
Wedding Tuxedo FAQ
Naturally, you may have a few questions about renting your wedding tuxedo online. We're here to help.
We recommend placing your order as soon as possible to ensure your styles and sizes are booked and available for your wedding day.
Your rental arrives 14 days before the wedding for early try-on and comes backed by our Fit Guarantee, which means you're always covered. Simply let us know if anything does not fit, and we'll quickly send free replacements without you having to send anything back. You can return your original items, along with any replacements, after your wedding.
Our return process is easy and free! We include a free pre-paid return postage label with your rental. Simply pack your items into the original box and affix the postage label to the outside of the box. Then, you can schedule for a complimentary nation-wide home pickup, or drop the package off at any staffed FedEx dropoff location.
Your rental is due back in the mail within 3 days of your event date. If you need more time with your rental, you can always purchase a rental extension to keep the items longer.
You can easily organize your wedding party attire by registering your wedding and inviting your guests using the event manager, which is located under My Account ▸ Events
Once you've created your Wedding Event, you can create, save, and assign styles to your guests right from our catalog, or from your event dashboard. You'll also be able to view each guest's progress, and send reminders as needed.
Your guests don't need to know their suit sizes! Our easy 2-minute sizing survey only requires their regular clothing sizes to ensure a guaranteed-fitting tux or suit.
Once a guest has completed their sizing survey, their rental is ready to be booked. Your guest will receive checkout instructions, unless you're covering their rental fees, in which case you'll be able to easily checkout from the event dashboard.
When considering whether to buy your wedding tuxedo, it is advisable to lean towards renting instead. Even if you plan on attending future formal events, consider that you will be wearing the same tux to those events. You know, the one everyone has photos of you wearing before?
For less than the cost of owning a single high-quality tux, you can rent different tuxes for multiple events – donning a fresh, perfectly fitted look each time. You should also consider that buying a tux involves additional costs for maintenance and alterations if your sizes change over time. Opting for a rental not only saves you money, but also eliminates the need to store and maintain the garment.
With a rented tuxedo, you can enjoy the convenience of a pre-tailored fit, a freshly dry-cleaned outfit, and the peace of mind that comes with zero maintenance responsibilities. Renting offers a practical and cost-effective solution for looking your best on your special day without the long-term commitment of owning a tuxedo.
Any Other Questions?
Visit our help center or contact us!
Popular Wedding Styles
Here are some of our favorite wedding suit and tuxedo rental options.