How It Works:
Renting with TuxKit
No Hassle, Easy Tux Rentals
At TuxKit you can book a tux rental in minutes. Our looks are pre-styled to look great as-is, but also allow you to customize every detail to perfection.
You don't need to know your sizes to get the perfect fit, our state of the art sizing algorithm will find your perfect fit using your regular clothing sizes. If you know your suit sizes, we'll accept those too!
Here's how it works.
Our Rental Process: Quick Overview
Select Your Style
Shop our Collection & create the perfect look.

Enter Your Sizes
Use regular clothing sizes or suit sizes!

Checkout & Enjoy
Your items will arrive 14 days before your event.

Free & Easy Return
Use the original box and included postage.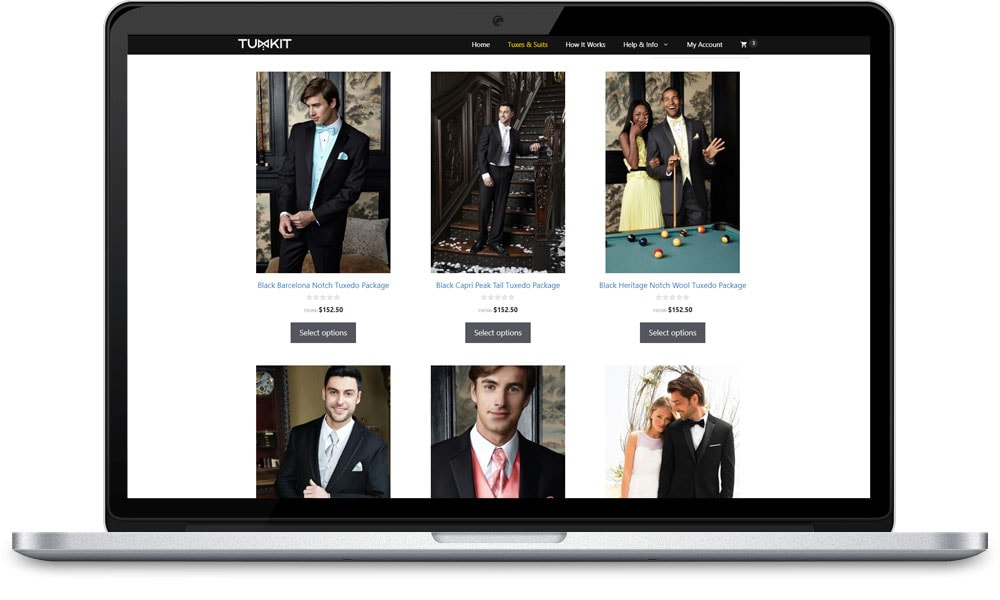 Step 1: Select Your Style
Our catalog is composed of expertly designed suits and tuxes that look great as-is. If you see something you like, you can add it to your cart without any customization and know that you've selected a high-quality look.
Every look can be customized, simply click on an item to change it – our vests, ties and pocket squares come in over 2000 styles.
Shop Our Collection
---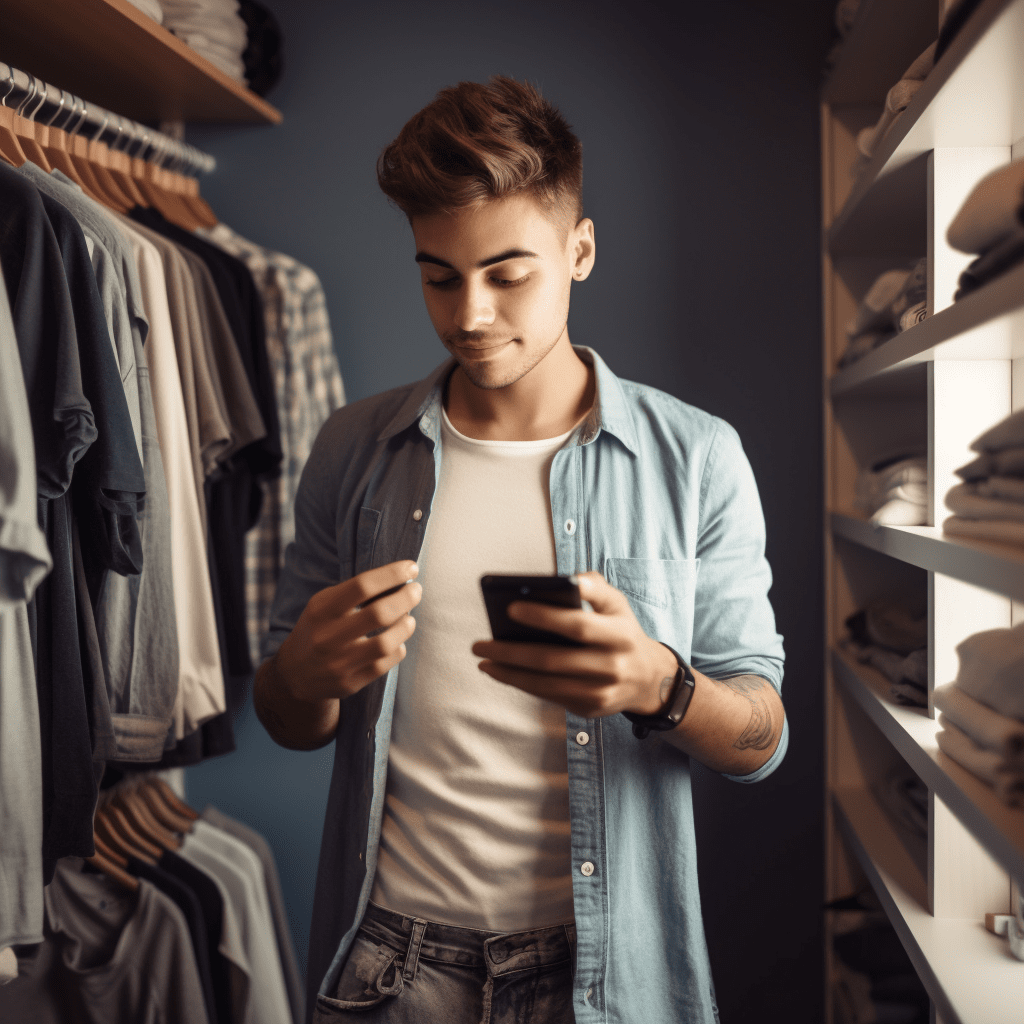 Step 2: Enter Your Sizes
You don't need to know your suit sizes! Our simple sizing form only needs your height, weight, age and regular clothing sizes. Once you have a style in your cart, you can enter your sizes from the shopping cart page.
If you know your suit sizes, we'll take them! You can enter them into the optional suit sizing fields on the sizing form.
---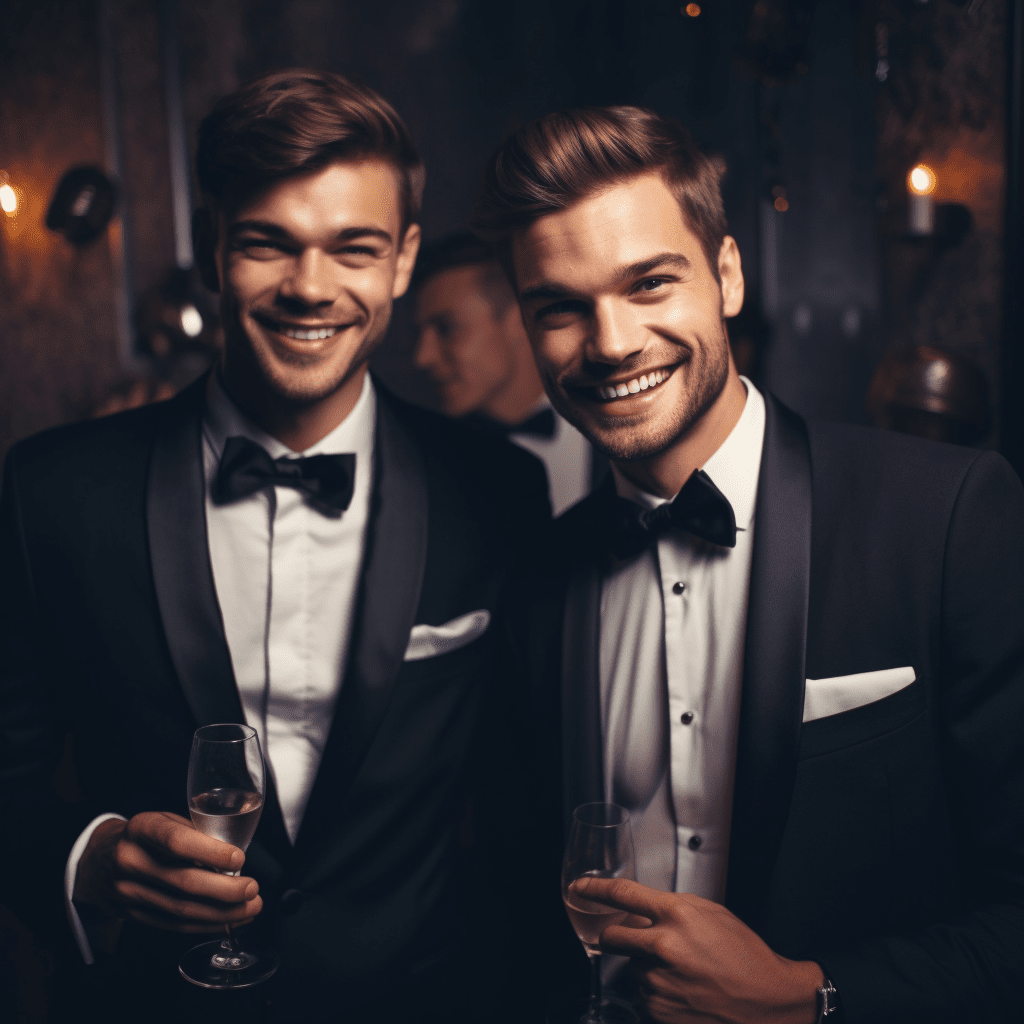 Step 3: Checkout & Enjoy Your Rental
With sizes entered, you're ready to book your rental! Simply visit the checkout page, enter your event details, billing/shipping information and submit your order.
Shipping is 100% free and your items will arrive 14 days before your event for early try-on. If anything doesn't fit, you can get free replacements without having to send anything back – you're always sure to have fitting items, per our fit guarantee.
Now you're ready to look amazing at your special event.

---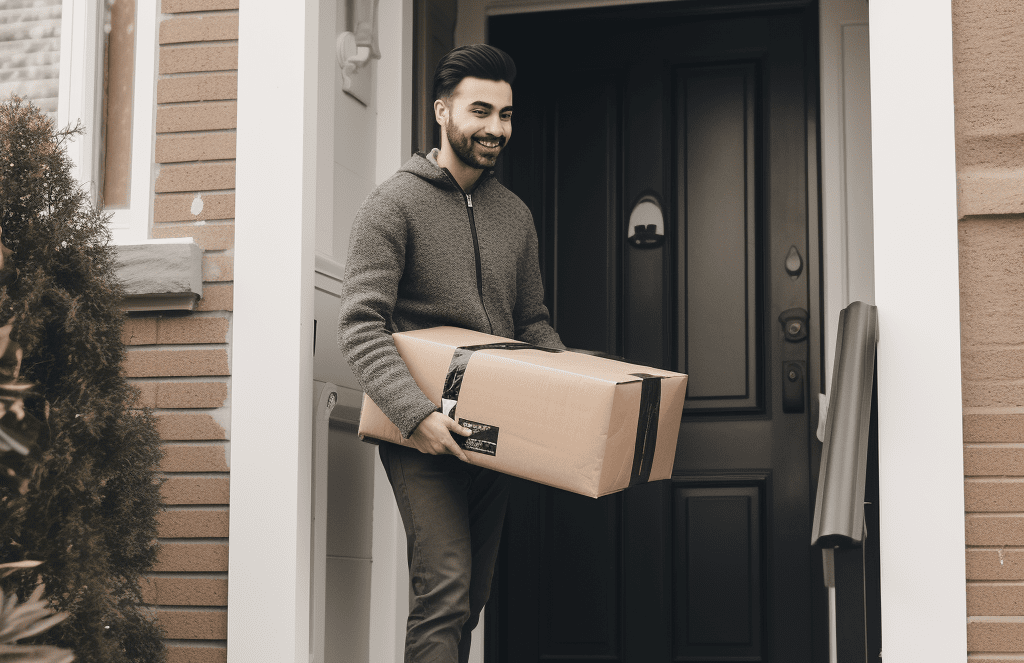 Step 4: Return Your Rental
Returning your rental is easy & free! Seal your items back into the original box and attach the included return shipping label to the outside of the box.
Next, request a free home pickup or drop off the package at any FedEx drop-off location. Your items must be picked up or dropped off within 3 days after your event date.
That's it!
---
Have Other Questions?
Check our Help & FAQ Section, or reach out to our team.